This new drug-based approach for cancer treatment was initiated in 2011 as a proof-of-concept clinical trial (NCT02366884; www.clinicaltrials.gov) soon after the publication of Dr, Frank Arguello's book, "Atavistic Metamorphosis: A New and Logical Explanation on the Originand Nature of Cancer Cells" (2011; Amazon.com)
This revolutionary treatment approach does not require a hospital stay, and the patient takes his or her medicines daily, orally and in the privacy of his or her home for as long as 12 months. Side effects are minimal and self-limiting.
Patients are seen only once in our trial sites (see below), but all subsequent monitoring of the patient is carried out by their original oncologists in the city and country of the patient's origin. Comprehensive blood chemistry and blood cell counts are requested every 15 to 20 days to monitor tolerance to the treatment. The monitoring of tumor response to treatment involving physical examination, radiological studies and/or tumor markers in blood are performed in the city and country of origin of the patient. Radiological images on CD or USB cards and their interpretations are sent by the patient via DHL or Fedex to be studied and recorded by Dr. Frank Arguello.
Although Dr. Frank Arguello has resided and worked continuously in the US for the last 28 years, after discussing the launching of the clinical trial with his brothers Drs. Rafael and Gerardo Arguello, who live in Mexico, and in an effort to expedite its execution, the trial initiated in the Institute of Science and Genetic Medicine, and the University Hospital of the School of Medicine UAC in Torreon, Coah. Mexico.
Dr. Frank Arguello is now eligible to obtain a medical license in any state of the US to perform or assist other doctors in the implementation of this treatment, upon application under sponsorship of an academic, governmental or pharmacological company in the state of interest, and plan to open other trial sites in the US and Canada.
The Institute of Science and Genetic Medicine, was founded by Dr. Rafael Arguello in 2007, and it is located at: Juarez 1822 Ote., Torreon, Coah., Mexico 27000. Click here to see images of our Clinical Trial Site.
If the hypothesis that cancer cells function in their pathogenic, atavistic, unicellular form is correct (at least as a working hypothesis), then these cells should rely on cellular functions and survival strategies analogous to those used by their ancestors, the pathogenic single-celled organisms. To test this hypothesis, the off-label use of selected antimicrobial drugs currently on the market for treating infectious diseases were administered in a variety of combinations as a form of salvage therapy to patients with advanced cancers who were discharged from conventional therapies due to lack of response or progression and were otherwise untreatable.
Recurrent adenocarcinoma of the right breast with metastases to the pleura, pericardium, and lung, two years after mastectomy, traditional chemotherapy and radiation. No further palliative treatment was offered to the patient.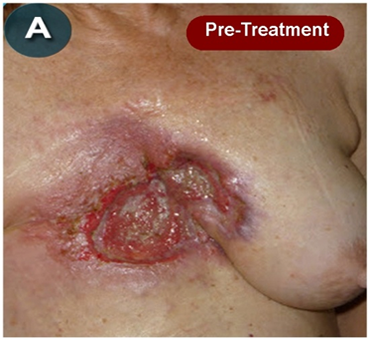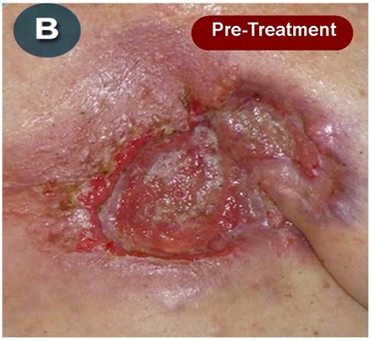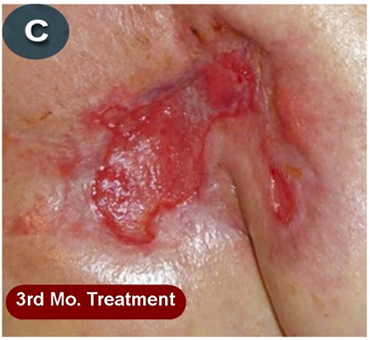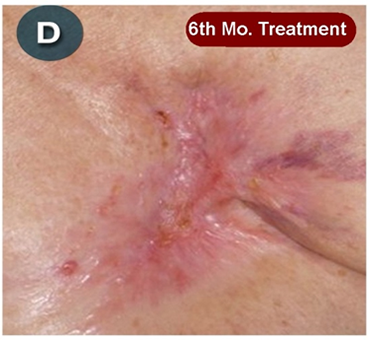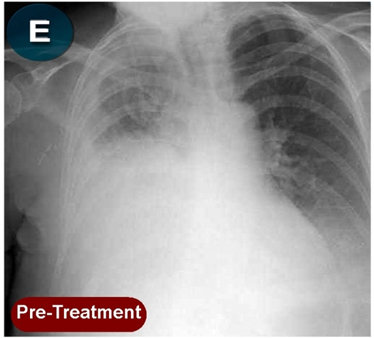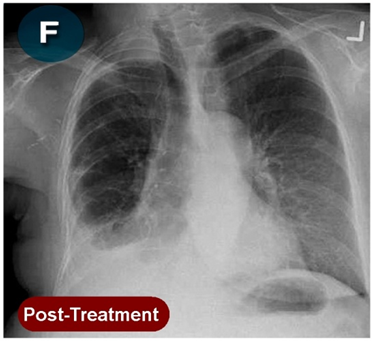 Inoperable, locally advanced adenocarcinoma of the left breast with metastases to the liver after six cycles of traditional chemotherapy prior to enrollment in our trial.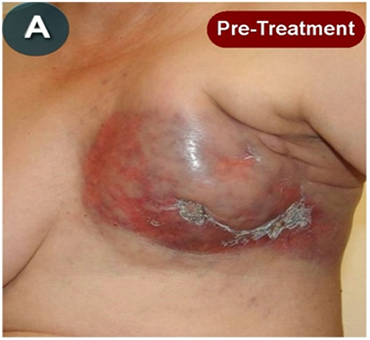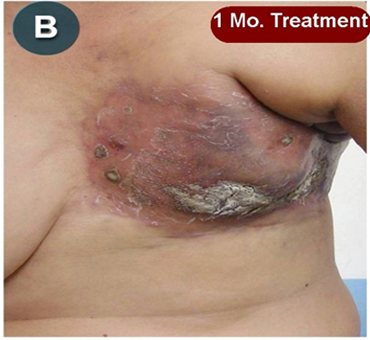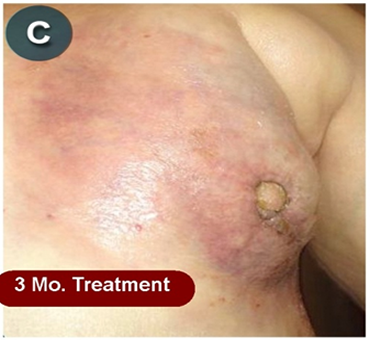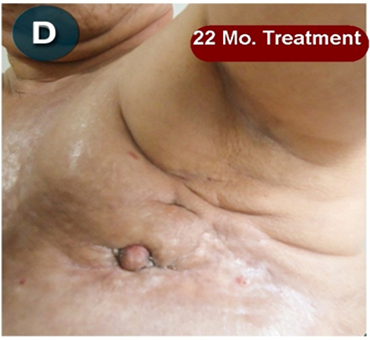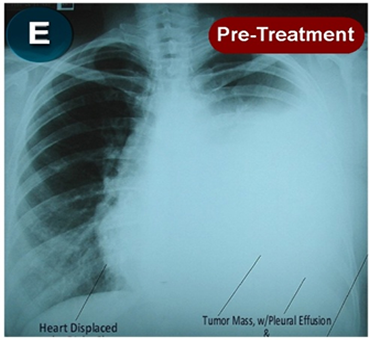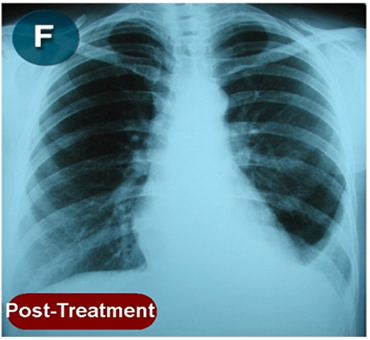 Triple-negative breast cancer, second local recurrence
and progressing during traditional chemotherapy prior to enrollment in our trial.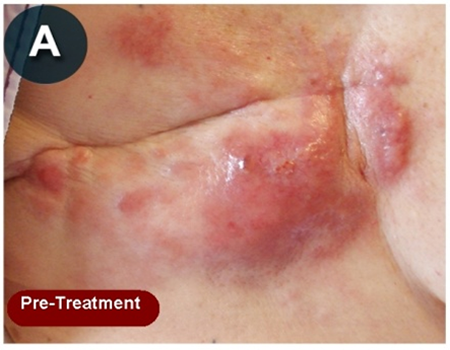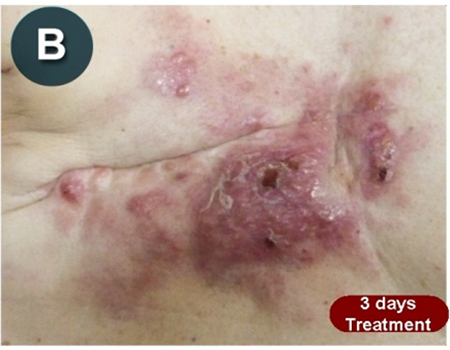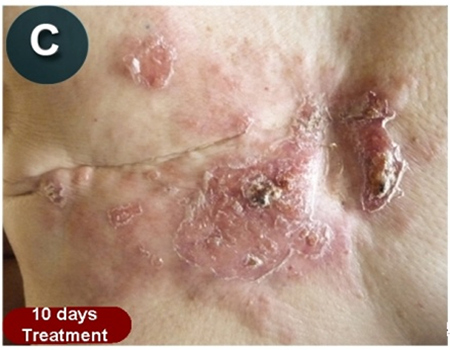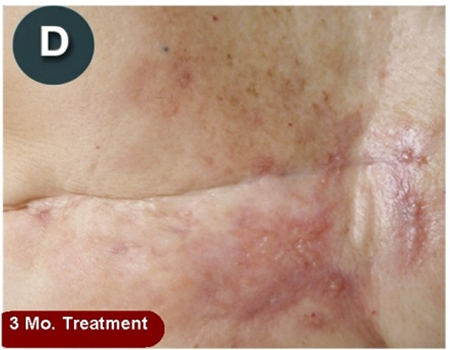 Five large hemorrhagic brain metastases, diagnosed four years after the removal of a cutaneous malignant melanoma. After whole brain radiation, no further palliative treatment was offered to the patient.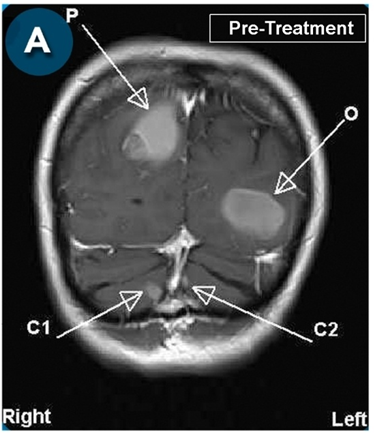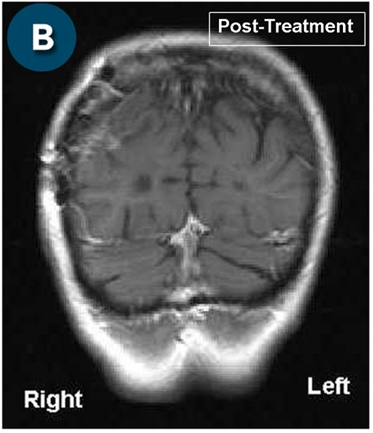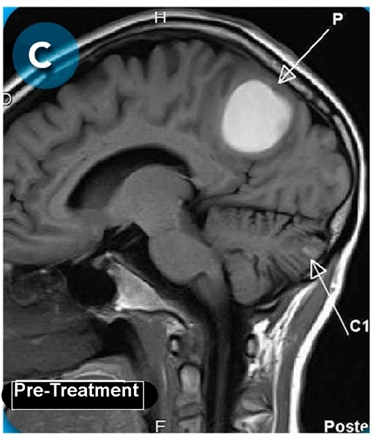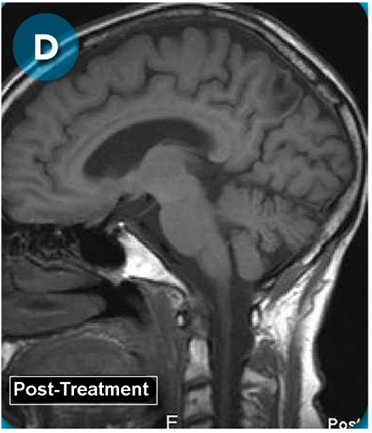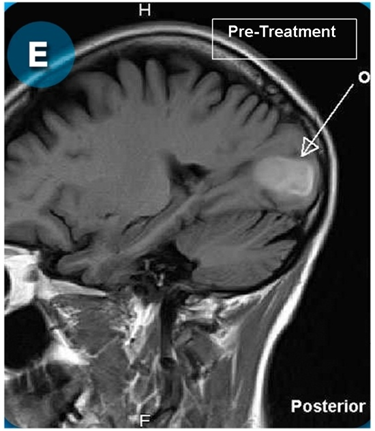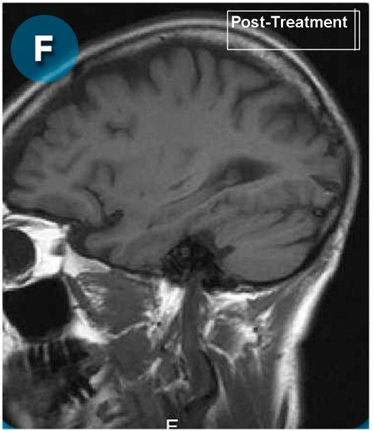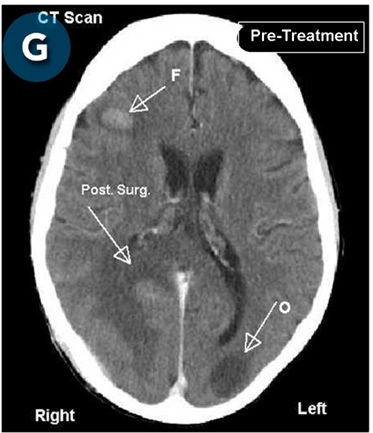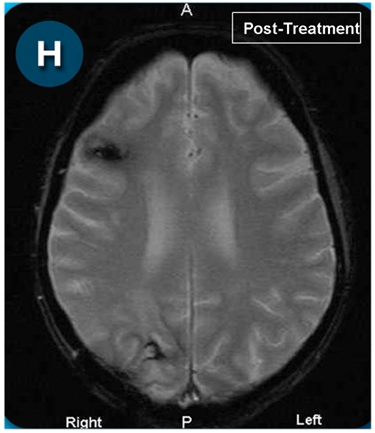 Five large metastatic tumors in the lungs from a colon cancer removed two years earlier, followed by traditional chemotherapy.